CALL OF CTHULHU
Role playing in the Worlds of H.P Lovecraft
Autumn Whispers
and
Winter Callings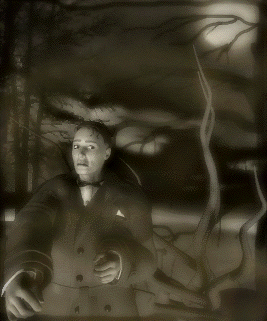 If you like to comment anything on this page or join in: Send an E-mail to J.O
---
Hello Everybody!
This is the official home page for J.O's unofficial Call of Cthulhu PBeM.

The rules: I am using CoC 5th edition rules for this game, but you don't need the rules to join in. A bit of dedication and a serious background description will do(and I will do the rest). If you and I like what you come up with then we are in business. Most of the skill in this game is based on percentage, so there is no need for any big explanations what the skill numbers stands for. If you have a skill that says 50% than you 50% chance to accomplish the task you want to complete, simple eh? For more details check the links.
To avoid all kinds of upset letters from Chaosium, or others who feel that they are deeply concerned about copyright matters, I would like to point out that Call of Cthulhu is a registrated trademark of Chaosium INC, and that this game is FREE OF COST and TOTALLY non-commercial.
A small guide to this web page: Start with the introduction to the current running adventures and work your way through the instructions for creating a character and the rule notes. Then if you like want you have seen send me a mail with further questions or a suggestion for a character.
Status of the game: Open for new players
---
An introduction to the Current running Adventures
Explanations of Characteristics and rule notes
The Investigator file(Some of the Characters Involved)
The NPC Gallery( A collection portrait of non player characters)