THE ARCANE LIBRARY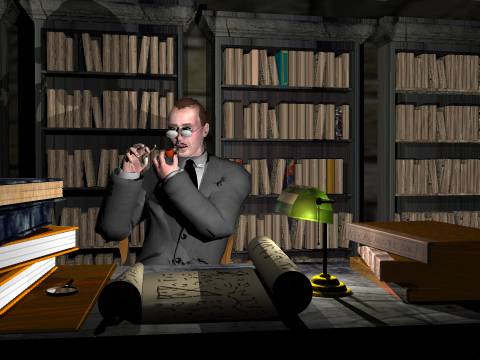 Soooo you wish to seek further knowledge!? Well go ahead! Below you have a small number of collections containing corrupt knowledge. I suggest you go through them with the utter most care and I do wish to remind you that I do not claim any sort of responsibility if you happen to end up in the claws of a mythos creature......
---
The Official Chaosium webpage - The Creators of the Call of Cthulhu Roleplaying game
The Readers Guide to the Mythos - The Ultimate source if you want to surf the web and look for Cthuloid material. Numerous of useful links.
The Whisperer - A web e-zine that covers CoC-RPG topics as well as things related to the Cthulhu Mythos
The Lovercraft Archive - Basic and reliable facts about Hp Lovecraft and his works
The Netherreal E-zine - Want nightmares? Try this place! Shorts stories, artwork and much more is to be found here. All mythos related material.
Byakhee - The CoC Character generator. It is free to download and saves you hours of sanity breaking work on statistics when creating a CoC characters
Tales of Terror - An excellent page when you run out of ideas for a new CoC RPG adventure.