WELCOME!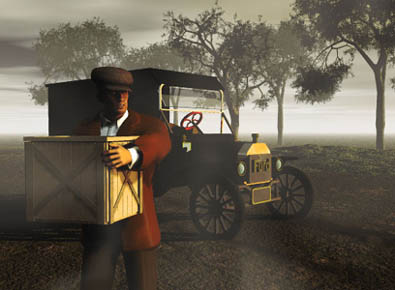 What is this game all about ?
- Well I will try not to reveal too much, it would spoil all the fun, but I can give you the following information:
Step 1. You can choose between three different scenarios. The first two are linked to each other, but you may choose to start up in scenario 2 without ever having played scenario 1. At the moment I am mainly interested for players who wants to join scenario three, but If I manage to find a group of people wanting to start up in the first two I am open for suggestions.
The choice is yours!
Scenario 1. Autumn Whispers
You are about to enter the haunted town of Arkham, a fabled place often visited in the stories of H.P Lovecraft. Strange things lurks in the mist and the shadows, and there are plentiful of mysteries that needs to be solved. For example: Who are the ones that are behind the strange circus visiting Arkham? Who murdered young Robert Olney? Who is William N Ebeneezer and what on Earth has all this to do with the that wretched place known as Innsmouth?!?
Scenario 2. Winter Callings
Less than a Month after the events that took place in Autumn Whisper came to a conclusion new horrors have come to Arkham. A certain Professor Worthington is involved in certain experiments that are somehow linked to the forces of the Cthulhu Mythos. These ignorant experiments will eventually awaken something that has been slumbering for ages below the Hills of the Dunwich country(something very wicked indeed). Can you stop ultimate disaster or will you perish in the process?
Scenario 3. - NEW!
October 1928. Somewhere on beach near Innsmouth a dark nameless ship unloads a delivery for the local Arkham bootleggers. Together with forbidden spirits comes something that was not supposed to be. An ancient Evil is planning it's return and somewhere in the middle a group of shady people linked to the O'Bannion mob is caught in the middle of something they have great difficulties to deal with. Something a shotgun or a Thompson typewriter just can't handle.
Leave our modern world behind and enter the 1920's!
Now step 2......if you want to join this game take a look at the character construction section...just push the Eldersign below!